Children's "Christmas Tree" Celebration
  Welcome to our Sunday School!
Christ is born! Glorify him!
Christmas tree in St. Vladimir Church, 2016
(picture story)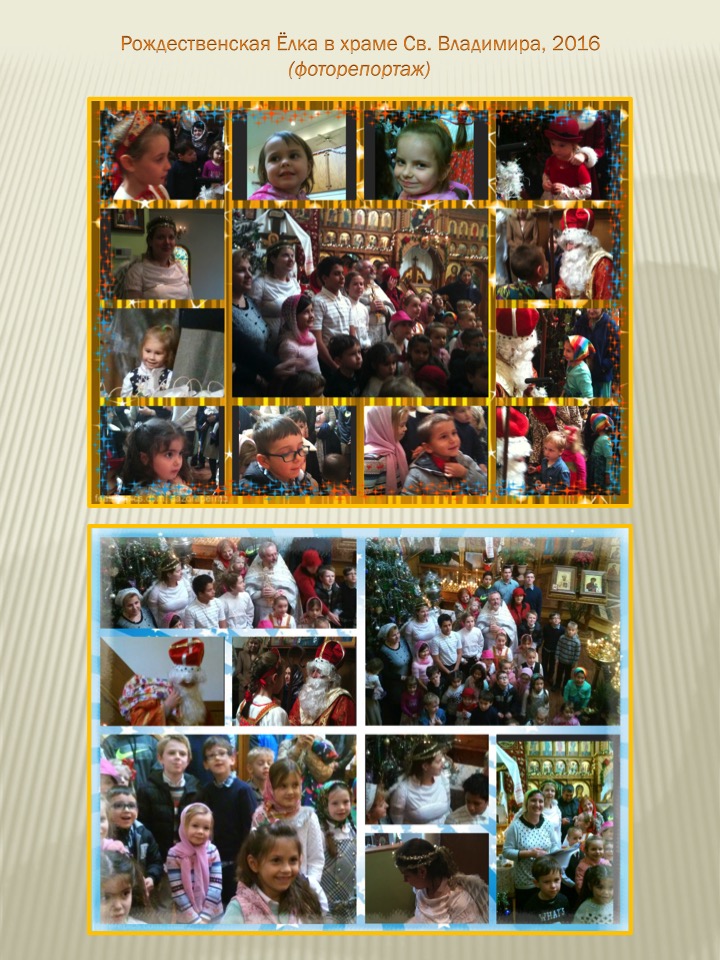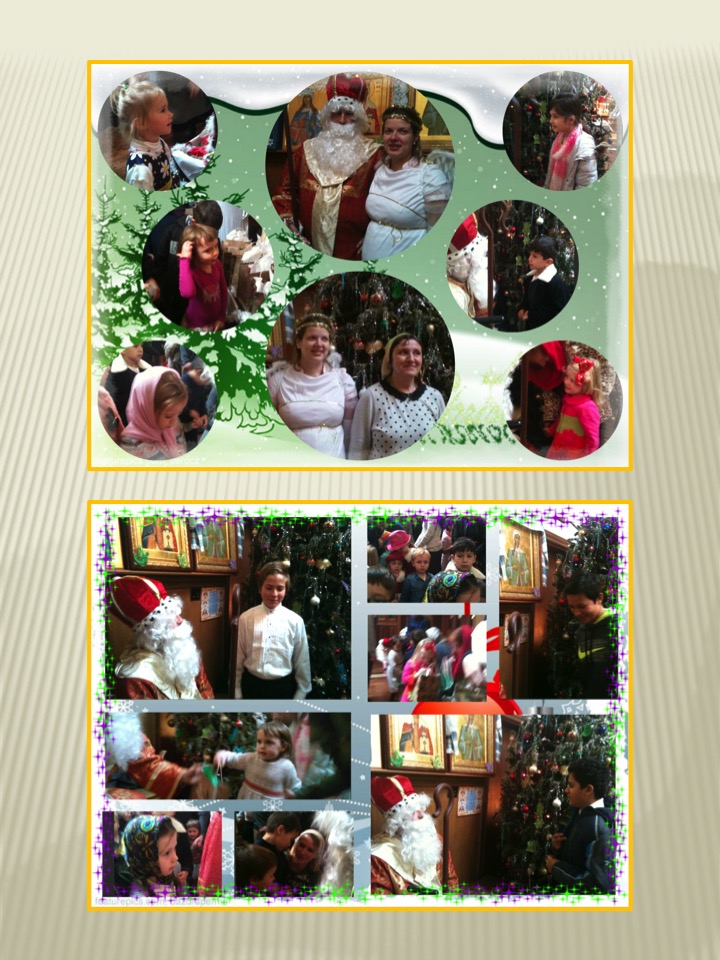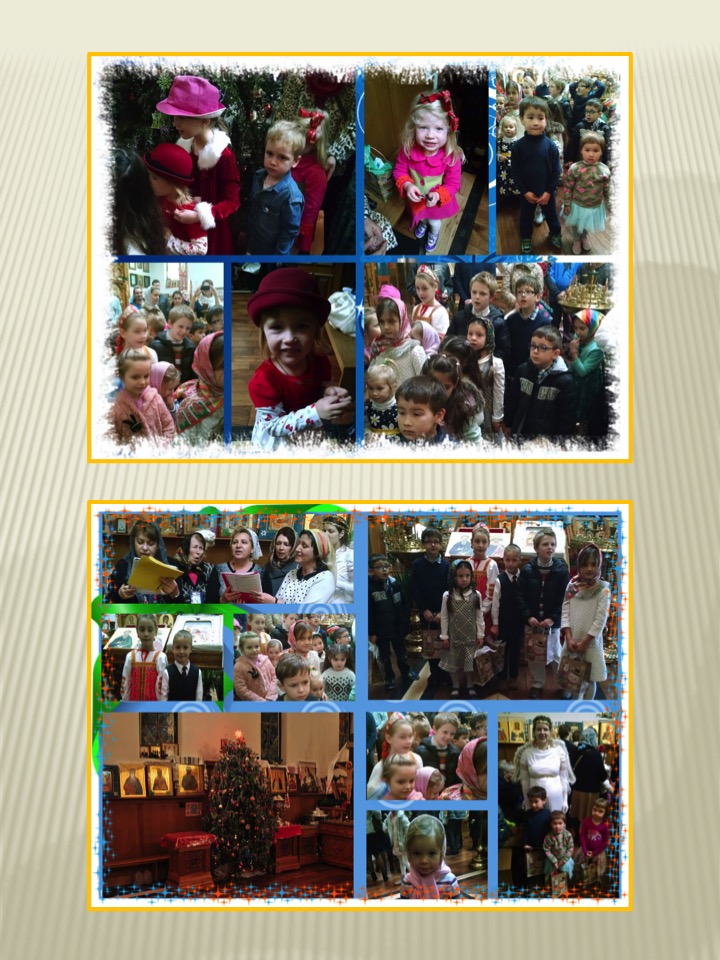 Dear brothers and sisters, parishioners of St. Vladimir Orthodox Church!
We were very happy to see you all at the Children's "Christmas Tree" celebration – "Yolka" - and at the performance of the new Sunday school puppet theater.
The puppet theater tradition has been reviving in many parishes in Russian for the last 2 years. We are happy to announce that our Sunday school puppet theater is handcrafted by our parishioners and it follows in the folklore's footsteps! It is important that the performers were and will be our children, the pupils of our Sunday school. With God's help and with the blessing of the Rector Fr. Lubomir, the theater, puppets, costumes, preparation, script learning, all that work was done in less than 6 weeks!
Our Sunday school puppet theater is the first and only theater of this tradition in all the Russian Orthodox Church abroad! We are planning to develop this folk tradition and with children's participation to produce more performances on the themes of Old and New Testaments. Our main concern is to interest our little parishioners in learning the Law of God.
On behalf of our Sunday school I would like to express deep gratitude and appreciation to all who enthusiastically participated in realization of our children's Christmas project. I would like to acknowledge the work of brother Konstantin Naishn, the father of our pupils Kseniya and Vera, who attend all our Sunday school classes. Konstantin constructed complex structure wood theater called "Batleika". We also thank our parishioners who helped with puppets making, namely the sisters Elena Bogatenkova, Olga Kulikova, Tatiana Aleksandrova, Ludmila Bulavintseva and Vasilisa Nehorosheva. Also we would like to thank Olga LaMont and especially Tatiana Aleksandrova and Tatiana Sheiko from Church choir, who helped with paintings and decorations in spite of their choir engagement. We thank all our young parishioners who took part in the theater performance, namely Maksim K., Natalia R., Varvara M., Sofia M. and Vasiliy M. We thank all who helps our school, namely Vasilisa Nehorosheva, Elena Kostereva, Irina Minina, Tatiana Rosental and Anton Vydrin, for their participation in this celebration.
I thank Senior Sister Lubov Stukalova and the sisterhood for their help and support in realization of this project. I thank Matushka Tatiana Kupec and Matushka Tatiana Trushina, and all the mothers for their help in preparation of the festive meal for this celebration.
I thank heartily our Rector Fr. Lubomir and Deacon Fr. Vladimir for their support and prayers!
Our theater will be developing and our repertoire will be expanding. All the Sunday school pupils may enroll and participate in the future performances if they want. We will be happy to see you!
I request all the parishioners who took pictures and made videos of the celebration to record them on CD or DVD and bring it to our Sunday school, or to e-mail them at antonyvydrin@gmail.com. We will post them on a renewed web page of our Sunday school on the website of St. Vladimir Church.
God bless you all!
With Love in Christ,
Sister Ekaterina
Teacher of Sunday School in the name of Sts. Equal-to-the-Apostles Cyril & Methodius